Our Team | We Specialize in Oakville, Burlington and GTA Real Estate
We have served countless families with their Oakville real estate needs. Our extensive experience results in money in your pocket and a name you can trust. We are committed to honesty, respect, integrity and full disclosure.
Sell your home with Gary and receive ultimate services and a no-hassle listing program which is second to none.
GET IT SOLD! Our experience nets you TOP DOLLAR.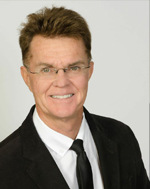 Top 5 in Canada year after year. Top 1% International of more than 120,000 agents worldwide. Ultimate Service Award Recipient, 1999, 2000, 2001, 2002, 2003, 2004, 2005, 2006, 2007 and 2008. Relocation Pro International Luxury Homes Specialist. 30 Years Experience.
Testimonials
We are exceptionally satisfied with Gary Reed's service and definitely saved money on selling our house. Thank you! - Julia S.
Overall, the advice and process was first class in every way. - Bob B.
Gary always had time for our questions and phone calls, and kept us well informed at all times. - Ian L.
Gary did not waste time! He was a pleasure to work with and went beyond the call of duty. - Justine M.
Gary had exceptional negotiating skills. - Rob D.
Professional and knew the market. - Endel R.
Gary was pleasant and very efficient. - Katrina C.
Gary's experience saved us a lot time. - Mike P.